We had so many people testing 3.0.0-rc2 that we were able to find a lot of issues quickly. In order to help people testing we have decided to push out a release candidate 3! Thank you so much everyone for your help! Not all the issues are resolved yet, but we are working hard to be done by early in June with the official 3.0.0 release.
You can download rc3 or checkout out the tag from our github repository.
You can still follow the progress of the release on github as well.
Posted by Blake Thompson on 27 May 2015.
We are on the final hurdles for a 3.0.0 release! We have officially released and tagged a 3.0.0-rc2 build and are in a feature freeze. We expect the current C++ API not to change and could really use help testing our release candidate.
You can download the release canidate or checkout out the tag from our github repository.
You are welcome to follow all our conversations up to this release on github.
Posted by Blake Thompson on 21 May 2015.
I have been hard at work the past couple weeks trying to do something that has been asked for many times from people in the python community. A simple way for Python Mapnik to be installed via pip or easy_install. While we already had a way for a pypi package to be installed in mapnik2 which is on pypi it took some time to configure everything properly.
I am proud to say it should now be as easy as:
pip install mapnik

This now works for OSX 10.8+ and some Linux systems through the magic of python wheels. This requires zero compiling and includes all the binaries necessary for mapnik to work!
Python Bindings Moved
In order to get this all to work properly we took a series of steps. The first was that we spent a great deal of time working on a way to package and distribute binaries easily. The result of this has been mason. This allowed us to make and distribute consistent prebuilt binaries to speed up development and make it easier for developers to configure a new environment.
Once this was accomplished we were able to more easily seperate the C++ mapnik core and establish a new repository for python.
Expect Changes in Python API
While not much has changed yet about the Python mapnik API itself in this move, we do plan on making some changes to the bindings as we head towards a 1.0 release of the Mapnik Python. The goal of these changes will be to include many of the features already in Node Mapnik such as vector tiles. Ideally we would like to have the APIs between the bindings be as similar as possible to make documentation and examples easier to write.
Our Lack of Documentation
I know that currently we do not have great documentation for the python bindings, but we are determined to make this change at some point in the future. The wiki on the mapnik repository is very out of date. We know that users need better examples and a good API documentation. This is on our roadmap and constantly on our minds. Expect some more movement on this once we have an official Mapnik Core 3.0 Release.
Please Post Issues
If you play around with the new Mapnik Python bindings or want to let us know what you think post an issues on the Github issues page.
Posted by Blake Thompson on 06 May 2015.
It has been a long time since we have made a post, but work on Mapnik has not stopped! We are very close to a Mapnik 3.0 release! This has been a major milestone we have been working on for several years. Stay tuned for more details as we get closer to the release!
Posted by Blake Thompson on 05 May 2015.
The Mapnik team is pleased to announce the Mapnik 2.2.0 release. This time around we've been focusing primarily on stability and performance, but there are some new cool features too. It's fun this release coincides with this weekend's SOTMUS in San Francisco and we hope to see you there!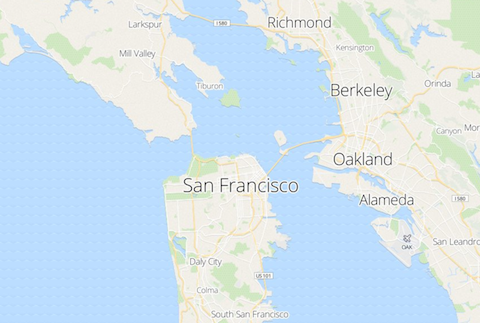 Summary and Changelog
For more details on 2.2 features and fixes see the Summary and the Changelog.
Everyone is recommended to upgrade!
Download
Get it from downloads page.
Thanks to everyone involved!
Posted by Artem Pavlenko on 04 June 2013.