GSOC 2010 was an awesome first year of participation for the Mapnik project. Mike Migurski and Tom Carden came up with some fantastic ideas. Artem and I mentored. We greatly enjoyed working with Carlos and Herm.
Our near-weekly skype meetings discussing Mapnik development was one of the highlights in addition to the fine code that got written. And Rob Coup, who helped as Mapnik Admin for GSOC, attended the GSOC summit with me in October, which was a blast. The SF trip afforded us a chance to swing by the infamous Stamen offices and hang out with Aaron Straup Cope and learn the exciting details of the emerging DotSpotting.
A coup and a cope!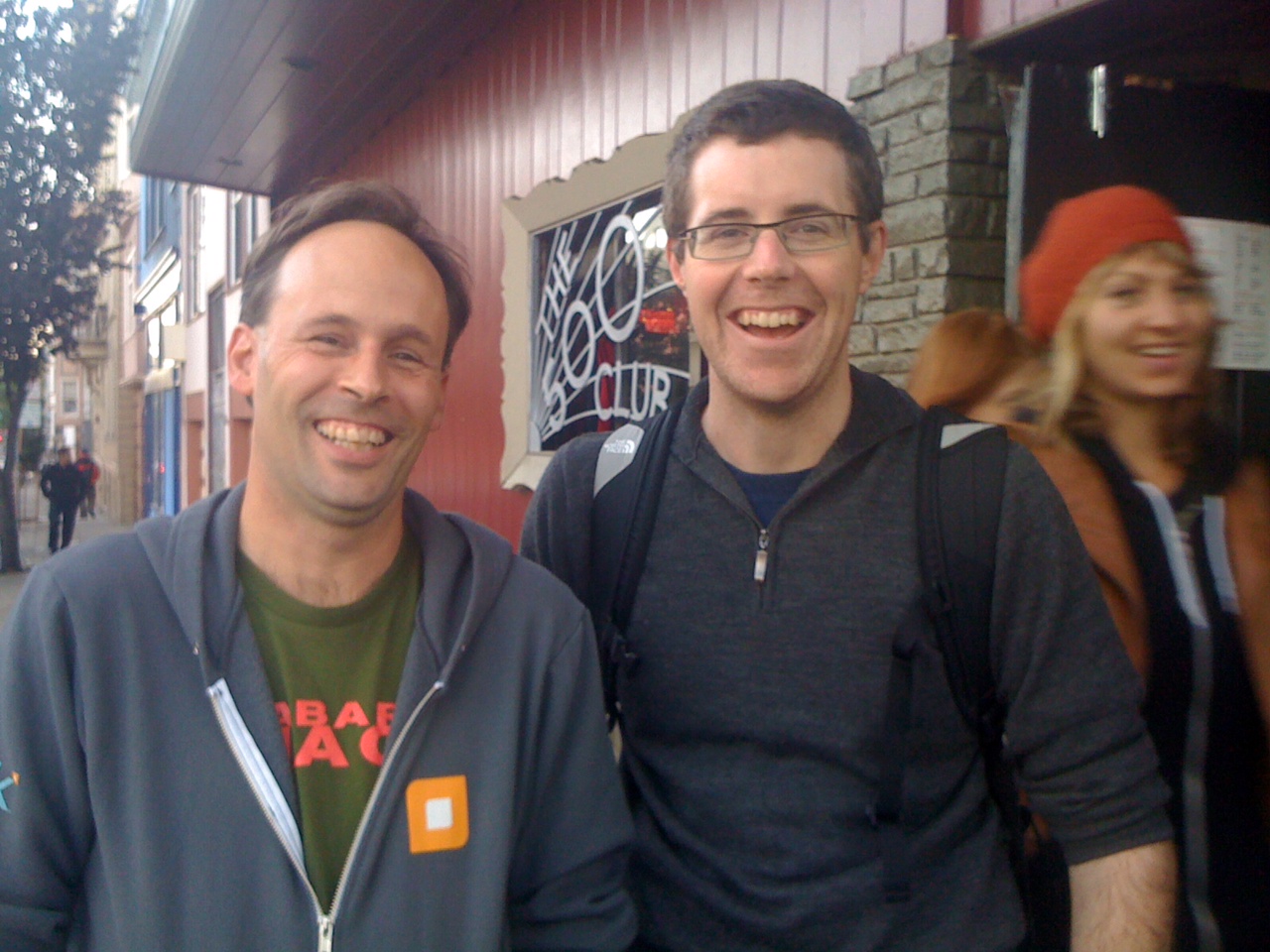 Back to the code: Herm's work on MetaWriters came together nicely and saw immediate update in production sites like http://pakistansurvey.org/. Herm also has a nice demo here that shows the amazing fine tuning of json hit representations of everything from icons to labels to lines.
Carlos, after wrapping up his work on scale factors, moved on to the massive undertaking of starting a whole new svg renderer in Mapnik. While he never intended to finish this work, his prototype provides a good template for a renderer which could, some day, provide better svg output than Cairo.
Thanks to everyone involved!